Canada is the number one country in the world for quality of life according to a study by The US News and World Report 2020. Canada has political stability, a safe banking system, and excellent public health. Toronto, the largest city of Canada, is recognized as one of the top-five tech talent markets in North America. In short, Canada is a first-class country and has declared plans to boost the number of immigrants it accepts each year including more entrepreneurs and business owners. According to a study by Statistics Canada, immigrant-run businesses tend to produce more jobs in Canada than those with Canadian-born owners.
Are you a new immigrant to Canada thinking about taking things to the next level by operating your own business? Let's take a look at the top six good businesses to start in Canada for immigrants.
Coffee Shop Business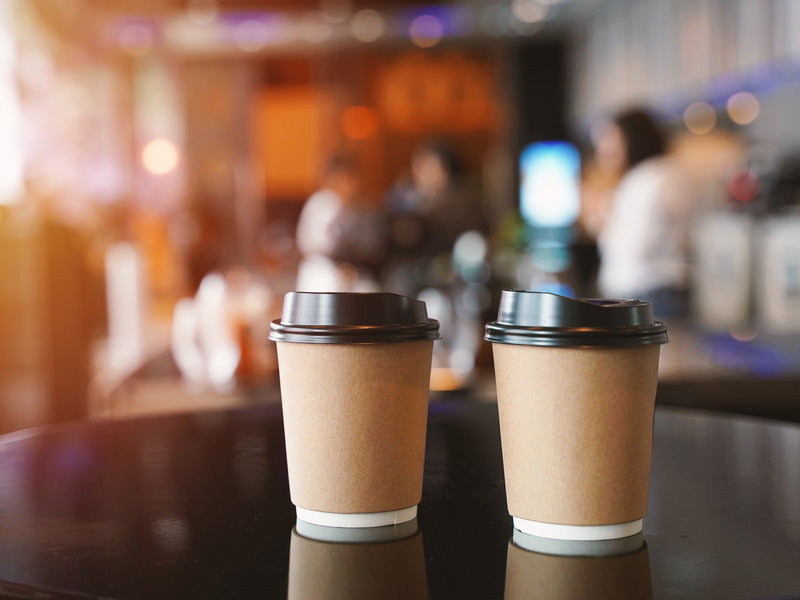 New immigrants who wish to run a small business often ask, "What is a good business to start in Canada?" Canada is one of the largest coffee consumers in the world. There is an excellent coffee culture in Canada. Canadians love drinking coffee. No matter what the situation of the economy is, people will go out and look for the nearest coffee shop. This is a good small business to start in Canada because the business will hardly ever see losses.
Setting up a coffee business can bring you financial freedom and flexibility to pursue the lifestyle that you wish to have. The investment or cost involved in setting up this kind of business is not too high. You can buy an established coffee shop, a franchise, or make your own shop. So, if you are thinking about a good business to start in Canada, then a coffee shop is a good choice.
Start a Fast-Food Restaurant
Have you ever dreamt of starting a fast food business overseas? Canada may be the right place for you. A fast-food restaurant is one of the most profitable businesses in Canada. Many immigrants choose to start this type of business because this business has a reputation for being profitable and not failing. Adding some simple tactics can bring you a good income every month. For instance, you can operate a food truck to sell fast food to the public.
All you need is a business plan, a decent amount of investment, some staff, and a well-trained chef. But if you can cook fast food items yourself, then this is an amazing opportunity!
Automobile Repair Shop
If you have some knowledge of automobiles, you can start an automobile repair shop. This is one of the in-demand businesses in Canadian.
Setting up a business for repairing automobiles in Canada is easier than starting a business for the sale of automobiles from a licensing point of view; however, there are certain aspects to consider. Among these, are:
You can set up a small or large automobile repair shop, depending on your investment possibilities

The founding of such a business depends on the province where it will be operated

Finding a suitable shop location in which such services can be offered

You should apply for a license to offer automobile repair and maintenance services.
Salon Business
Haircutting is one of our basic needs. Starting a business in this field could be a great small business idea for you in Canada. This is a risk-free business and will not face failure from an economic slowdown. It can be a good business to start in Canada if you have minimum experience. All you need is to rent a shop, hire some well-trained licensed barbers and buy some of the latest equipment. You don't need to invest money in marketing. Your creativity can develop something special and unique that can be a part of your success.
People are looking for stylish hair cutters. So, add a few and exclusive hair cutting techniques in your arsenal and you will definitely find customers queuing at your hair salon. If you have some skills in this area, then what are you waiting for? Start your salon business now!
Cleaning Business
Cleaning homes or commercial spaces is another small business idea. All you need to set up this business is some essential cleaning materials. If you're an organized individual who can build a clientele, you could do really well in this type of business. There was a time when only wealthy people used to avail themselves of this service. But now almost anyone uses a cleaning service.
A cleaning business is an ongoing service. Companies and individual clients need the service over and over again, which brings in a consistent business for you as well as a stable, regular income.
Pet Caring Business
People in Canada love pets and every second household owns a dog or cat. If you love pets and animals you can start a pet caring business. The truth is the pet care industry is booming and recent trends suggest that it will continue to be a great profitable business in Canada. So, instead of staying idle and looking for jobs, you could start a pet caring business to maintain yourself and your family in Canada.
It is easy to come up with many small business ideas to explore in Canada, but not so easy to start a profitable business. Eighty percent of businesses fail in the first five years. Therefore, it is good to come up with some small business ideas that will not fail and require minimum investment. It is never a bad idea to consult with an expert before you come to Canada.
Konan Law has prepared this document for general information only; it is not planned to be a piece of legal advice. You should consult our Immigration Law Firm in Toronto about your distinctive circumstances before proceeding with your small business ideas.